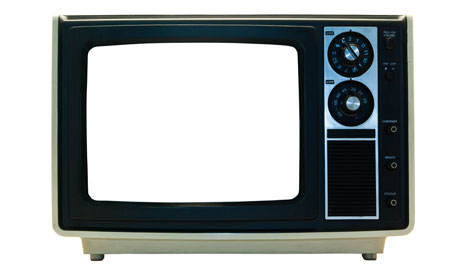 This is essentially a 'Last Night's TV' column, except these weren't all on yesterday and I watched them online, not on a television. Enjoy!
The strength with 'Coppers', as with 'Educating Essex' and 'One Born Every Minute', is Channel 4's ability to make a documentary about ordinary lives so fascinating. These documentaries show exactly what goes into being a policeman, teacher, midwife, and show what we don't expect - the laughs, the difficulties and the true thoughts of these figures.
'Coppers' this week took a look at the infamous summer riots, and at a drunken teenage birthday gone wrong. What is most interesting about the series is to see the humour and camaraderie amongst the police ('the best gang to be in' they quip) but also the awful crimes and criminal people they deal with. The amount of vitriole directed at the police just in this episode was awe-inspiringly rude. Without being too political, it surely is important that people respect the police more than what seems to be the norm?
The first episode of the series cut it a little bit too fine for me in showing the true evil of child molestation - whilst I admire the police's response, the horror of seeing the perpetrator was I think a bit too much - fascinating, but stomach-turning. But this episode seemed to hit the right line between comedy and crime - I for one, would like to thank 'the fuzz' - thanks for dealing with all the crap.
Glee (Fox)
'In my
mind, I can sound like whomever I want. So lay off, haters' says Helen Mirren in this week's Glee, speaking as Becky Jackson. 'Yes/No' centred around marriage and proposal, and for the first time in many episodes, on Will and Emma. What the episode did well was give Becky a proper role and story, in which the writers did not shy away from upsetting her, and had again some strong songs - the Grease re-enactment was near-perfect and a great Glee-style way to poke fun at their own storyline.
The plot was strong - but there was a bit too much to-ing and fro-ing with Will's concerns over Emma's OCD for them to continue to be believable. I also find it hard to believe that Will has no male friends he would pick as Best Man over Finn - really now? Similarly, Glee did another 'random sad story we'll throw in' with Finn's father, which felt a bit out of the blue and shoe-horned in. I hope the storyline about Finn progresses to an interesting point after this week's cliffhanger - but I also think we need to see that he can excel at something himself rather than relying on others, or it defeats Glee's message.
The songs in this episode were strong - 'Without You' is frankly a poor song, but stripped down to the basics and with Michele's vocal, it became something else, and perfectly brought together the themes of success, friendship and success in friendship - something which I think will become increasingly important in the final episodes of this season. 'First Time Ever I Saw Your Face' was well-done, but heavily cut-down - the scenes of their separate loves' beginnings was fantastic though, and will send the shippers mad. The Moves Likes Jagger mash-up was strong, but not something I would return to, and 'We Found Love' became something spectacular with the routine (despite it being a song I find intensely mediocre) and had some truly hilarious moments within the scene.
As for the cliffhanger, a predictable one, but something which will become increasingly interesting as the characters look to the futures and whether these will include one another.
Celebrity Big Brother (Channel 5)
This is not something I have watched since the programme left Channel 4. However, I have found myself increasingly drawn in by this series - by the tasks, the celebrities and the unbelievable behaviour of Michael Madsen.
The mix of housemates this series is excellent - the first week was dominated by the ridiculously deluded Andrew 'I'm great TV but I'm hard to read' Stone. His reaction to his nomination that week was one of my favourite Big Brother moments. The evictions this year have been hard to call, and thus brilliant. Despite my enjoyment of the nightly shows, evictions are hampered by the appearance of Brian Dowling who I think is a poor host. His presenting skills are minimal and as a result he seems very nervous and unsure. However, this is a small price to pay for the hilarity of Denise Welch's one-liners, Kirk's moodswings, and the conniving K-twins. Whilst entertaining, I do strongly dislike Michael. His moodswings and harsh tirades against Denise were encouraged by him initially, so for him to tell her to 'stay out of his way' is not a valid request.