Wrote this a while ago - finally putting it up. Enjoy!
'The Woman in Black' had a phenomenal couple of weeks' opening at the box office - but is Daniel Radcliffe's horror classic worth the hype?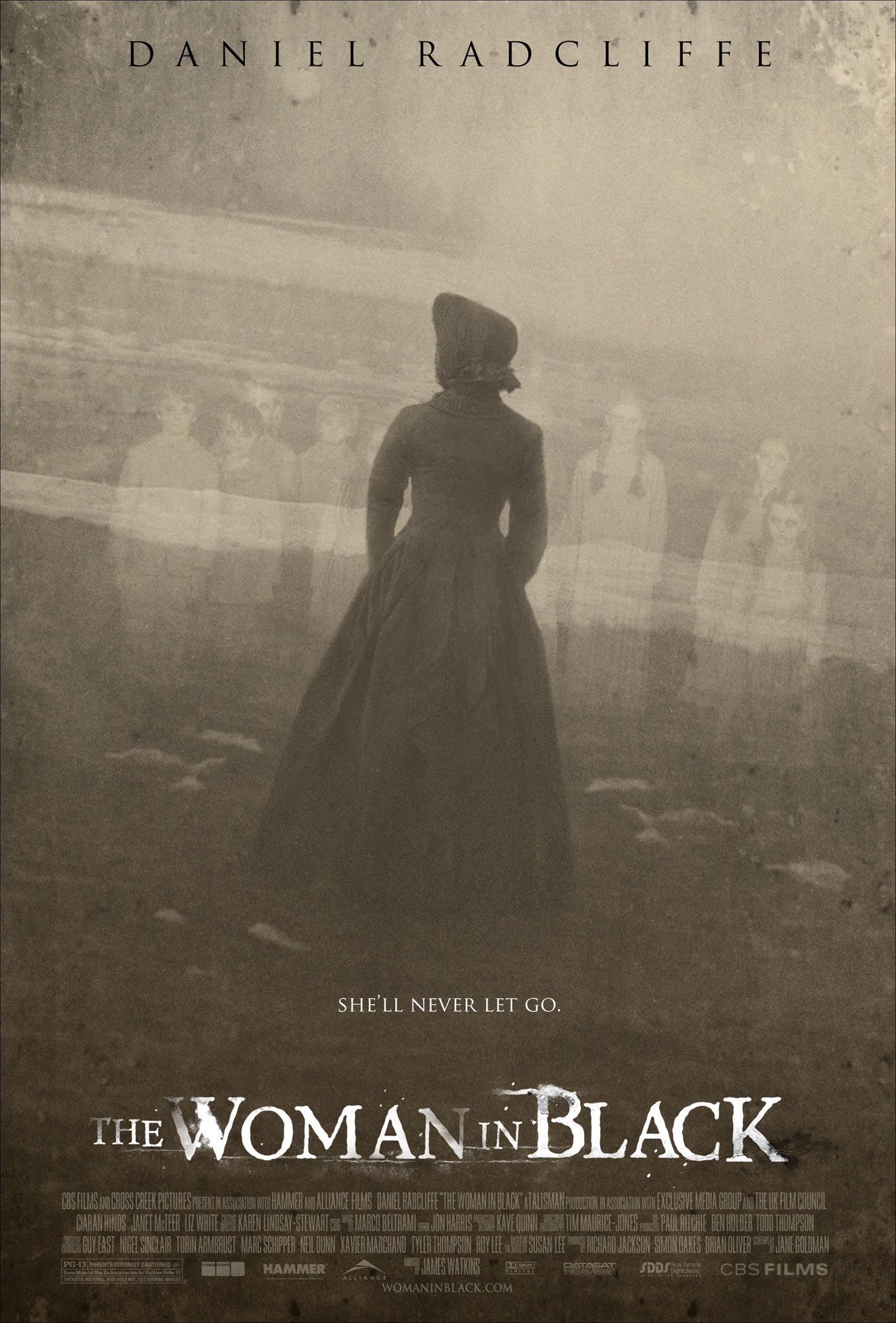 The film contains what a friend of mine has coined as Daniel Radcliffe's first proper 'Post-Potter Part'. That is to say, Radcliffe has a lot riding on the film's success and perception. He has said that the film is as 'far away from Potter' as he could go - but is it actually scary in a cinema setting? The film is based around Susan Hill's eponymous 'The Woman in Black' novella, and on the stage show which succeeded it, but on merit alone as a film, does it deserve its success?
The film's aim, clearly, is to scare audiences - no, scratch that, to terrify them. In telling the story of Arthur Kipps, a young lawyer thrust out to Eel Marsh House to prove his abilities, the film builds rhythmically to a crescendo of pure terror. All of the jumps and crashes are produced skilfully with sound and visual mixed to get the biggest shocks possible. But these moments are rare - the majority of the film is hallway-stalking and door-opening - at times, it does feel like the whole film is carried on Radcliffe's ability to breathe loudly. But luckily the film does become about more than terror - in the final scenes, there is some genuinely face-shielding moments, and the film's climax has some truly touching, thought-provoking scenes.
The cast were a strange mix. Props to Daniel Radcliffe for what was, under tough scrutiny, a relatively strong performance. The first few scenes (with Kipps' son) of his were stilted and awkward - a problem I can only attribute to the fact that Radcliffe is TWENTY-TWO and not a father. Janet McTeer, who played Mrs Daily, was a stand-out for me - her performance was the perfect tone of awkwardness, creepiness to evoke sympathy. The production team did a great job at rounding up some creepy, creepy kids - seriously scary, scary stuff. However, many of the townsfolk were bland, surface-depth characters who failed to be sufficiently creepy for what they were meant to be - raising laughs from the audience at times.
Now there's something to be said for the cinema experience... the stickiness, the nascent smell of secret sex, the morose staff. But for some films, it just isn't that great, and 'The Woman in Black' is one of them. The natural reaction to shocking and horrifying moments is a brief moment of panic, and then uneasy laughing. Magnify this by 300, and you have my experience - most of my screening began to laugh continuously in anticipation of upcoming terror, and this ruined the film's tone.
But how did Dan do? Radcliffe has said that he could not have picked a part further away from his Potter character than the role of Arthur Kipps. Towards the end of the film, Kipps pleads with Mr Daily that he MUST restore the child's body to the woman in black, and that if he can reunite them, the curse would end. Now, ignoring the PREPOSTEROUS scene in which a carriage, missing for decades, is pulled out of the marsh two feet away from the main road, has a dead body fully-in-tact upon it and is pulled up by a CAR, this idea is reminiscent of every Potter film since about the second year at Hogwarts. D-Rad has to do something to save everyone and end the current hardship - classic. Now, to see him in a comedy, or some kind of family comedy-drama would be a change in direction - this, is not. Still, fairly strong stuff in here D-Rad - kudos.
Coming from someone who's not a fan of the generic 'horror' genre, 'The Woman in Black' is still worth a watch. It's lively, haunting and terrifying at times. Has D-Rad succeeded at pulling away from the Potter franchise? Not really, but that was never going to happen over the course of one film. For now, let's just enjoy the fact that he can give attention to films that, let's be honest, wouldn't have half as many people watching without him as the star. Surely that's good for British cinema?