It's been a mental couple of weeks at 'being spiteful about The Apprentice' HQ, so only now have I managed to talk about the most recent two episodes. On the plus side, that means more comedy for YOU!
The last two weeks have been pretty standard Apprentice stuff - Katie looking bored, Ricky Martin starting serious pitches with 'Hi, my name's Ricky Martin' and more of the fake receptionist doing her fake job badly. The last two weeks have had mediocre tasks, the candidates (minus Ricky and Katie) still aren't doing much, and Nick Hewer actually ate his own words in episode five. Crazy. Let's get to it.
Episode four's task was to buy junk and sell it on from a 'vintage store' on Brick Lane. What was great about this episode was that it was classic 'Apprentice-mocking-one-area-of-London'. We've done most of the boroughs over the past series, and in this episode we were treated to the weird and wonderful - facial piercings and all - of Brick Lane. I can safely say it didn't make me want to visit Brick Lane.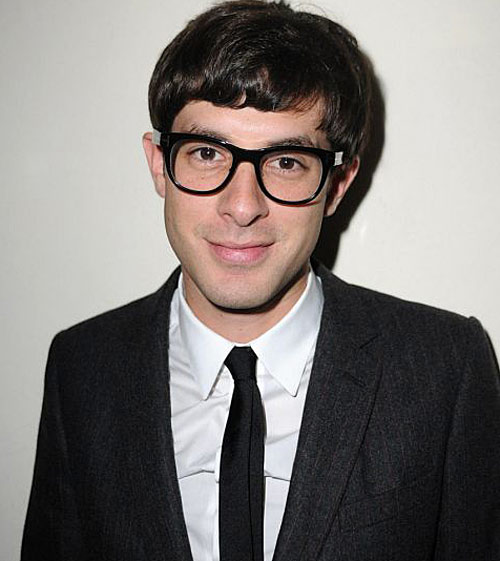 Cheeky geezer
Mark Ronson
Thomas led one team, whilst Laura took the reigns of the other. She then proceeded to whinge to camera about the tribulations about being a beautiful young woman in business. Step aside, Samantha Brick.
Katie continued to look unimpressed at everything everyone did this episode (let's get her on Question Time, anyone?) and Ricky Martin's bitchy alter-ego reared her ugly head again - and, in the words of the famous Ricky Martin, she bangs. Mid-episode, Nick said this actual quote: 'this team has commited a number of mortal sins'. It is possible he needs the next series off, as evidently it's all getting a bit much for Hewer, and he's starting to think he IS God. But who could replace Hewer? It's time for HEWER'S HEIR!
Possible replacements:


Rupert Grint because he's had a tough time of it and hasn't been in Woman in Black and he could do that churlish Weasley grin constantly.
That Script guy off The Voice because it's always great to have someone in double denim wearing a rosary and standing up all the time. Also he then wouldn't be on The Voice which would make that show alot better *shifts
everyone except Jessie J
everyone to other BBC productions*
David Starkey because he just hates incompetence and I would love to see his head explode in horror at the basic math errors in this show. It would be like Jamie's Dream School all over again.
Karren Brady (and then we bring back Margaret to be Karren. You see?)
Any random old man with eyebrows. Self-explanatory.
Despite much protestation at the union jack designs, I thought they were pretty nice. Also, I liked the suitcase tables.
The antiques guy said 'they picked absolute rubbish' which we are all aware is a dig at Sugar's selection of candidates this year
Katie has finally been in a winning team (Hold the f*cking front page)
'Upcycled' is a word which must never be used again by the human race.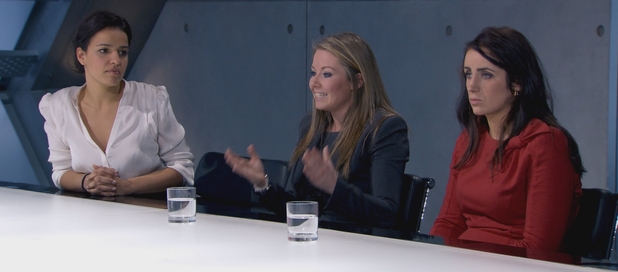 Jane rounded up this episode by effectively shooting herself in the face in the boardroom. After failing the task and being brought back into the boardroom, she said 'I have been successful in everything I have ever done'. Minus winning the task at hand. Also, she looks like a mute Catherine Tate character so I'm glad we've seen the back of her.
My first impressions of episode five: York Hall looks like the shittest place in London. And I've been to Hackney.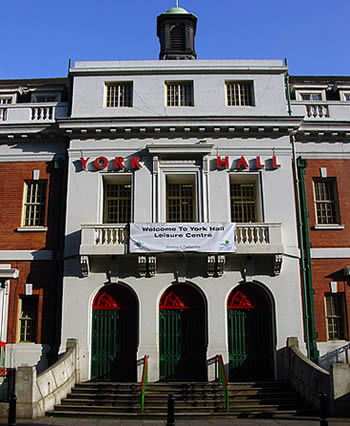 The following episode watched as the teams were forced (I like to imagine Karren and Nick standing by with a water cannon and threats of Room 101) to create a new exercise class for gyms up and down the nation. BeatBattle was shit. The other one about disco was just as shit but at least the models were scantily-clad.
Adam 'and the lads' visited an underground 80s dance troupe in some sort of cave (I say cave, I mean flamboyant brothel) to get 'ideas' for their 'class'. Whilst this was definitely one of the most predatory things to have been on BBC1, it was also pretty dull and chaotic - not only did their overall image seem to scream 'WE'RE SHIT', the dancing was out of time and there was too much hula-hooping for anyone's liking. I could have watched Ricky Martin say 'they call me 'the fitness'... you'll always witness the fitness with Ricky Martin' on repeat for 60 minutes and I would have had a better time.
Highlight of the episode was when one team's selling point was 'burn over THREE HUNDRED CALORIES!' I could burn three-hundred calories walking to my car. From my house. Which is where my car is parked. If I'm wearing short shorts in the public domain and dancing to Duran Duran, I'm going to need to be topping 500 kcals. Also, Katie's facial expressions just get better and better - someone make a bloody GIF of them.
*FUNNIEST LINE OF THE SERIES KLAXON ALERT KLAXON*
This goes to the person (I was drinking as I watched this so forgive me if I have no clue who this was) who was hula-hooping and said 'if you want to throw in Saturday night fever, then you can' then proceeded to throw some shapes. Outstanding.
The boardroom twist was predictable, Sugar effectively went 'go to the shit cafe and THINK ABOUT WHAT YOU'VE DONE' and Ricky Martin got his manicured claws out in the boardroom. Dwayne went and let's be honest - he was shit. Laura stayed in because Suralan's hoping to bed her, BUT THAT'S ALRIGHT ISN'T IT LADS.
Who should win? Gabrielle, because in the 'downtime' scenes, she was reading an actual book and that's cool
Ciao, @Jakeshaker