David Thewlis
, actor of stage and screen (but to you and me, Professor Lupin in the Harry Potter series) has written a book! '
The Late Hector Kipling
' is a concerted effort into the realms of Literature with a capital 'L', and, considering the wealth of dirge fiction by celebrities in our bookstores, it's actually pretty good.
'Kipling' follows Hector, a talented and fairly successful artist, as he undertakes a new gallery exhibition and the illness of his loved ones. The book is a chronicle of that archetypal 'troubled artist' and is at turns dark, serious, funny and profound. In setting the novel in the art world, Thewlis enters a world of competitiveness and a world open to scandal, humour and satire. Thewlis has a knowledgeable playfulness about his subject, and a real sense of mockery about the art scene, and by extension, the portrayal of the arts scene in 'the arts': 'I'm having a fag on the beach, humming 'Mother', looking out to sea, cos that's what artists do when they need to think'. The self awareness, not just of the art scene but of Thewlis' own place amongst the literary and film environments, is palpable but light-hearted.
The book has a wide and varied set of characters, the majority of which are mere representations of social groups - the older parents who don't 'get' the art world, the crazy fetishist women with whom he enters into an affair and the friend in the same field of work, who seems to just pip Hector to the post every time.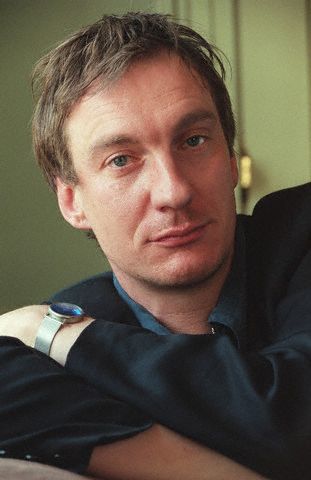 And yet that isn't to say the novel isn't profound or literary. The novel concerns itself with the troubling effects of success within a friendship, and of the legacy of an artist, their work and their name. Through a consistent and funny first-person narrative, Thewlis, probably also concerned for his own life and work, seems to confront the question: 'just what exactly do we pass on, if anything?'
The book is dark and funny, but never rises too high above the high-concept efforts of an ambitious actor. But Thewlis is a good writer - and I think his best work is ahead of him. But for now, try 'Kipling' - it's dark, funny and interesting, and whilst the narrator's attitudes great after a while, it's along the same vein as the greatest hedonistic troubled men - think John Self in 'Money' or anyone in a Bret Easton Ellis novel.
Probably the finest moment of the novel is this: a friend finds Hector sitting in a cupboard and says 'Is this part of the show?' Hector looks up, and insists 'this is just me hiding in a cupboard. It's not art - it's my life'.